THURSDAY, SEPTEMBER 18, 2008
5:30 - 6:30PM - Cocktail Reception & Networking
6:30 - 8:30PM - Roundtable Discussion / Think-Tank

Legends Restaurant / T.D. Banknorth Garden
With special thanks to Amy Latimer & T.D. Banknorth Garden for their generosity hosting this event.
DISCUSSION
This roundtable discussion will feature sports legends who will gather to discuss sports business issues of today and the changing landscape of the industry.

TOPICS INCLUDE: Player's unions, contracts, media coverage, sponsorships, player endorsements, Beijing Olympics, college sports vs. professional sports, sports scandal, steroids / doping, salary caps, agent/player relationships and the current & retired athlete's role in the community.
FACILITATOR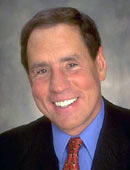 BOB LOBEL
Sports Broadcaster
THINK-TANK PARTICIPANTS INCLUDE
As of August 25, 2008
---
JANE BLALOCK
27-time LPGA Champion
LPGA Rookie of the Year, 1969
Member, New England Sports Hall of Fame
Holds LPGA Record for most consecutive cuts made - 299
CEO, JBC Golf, Inc. (current)
---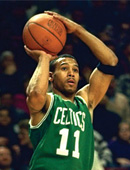 DANA BARROS
Retired NBA Player, Point Guard Boston Celtics
Former Boston College player finishing as one of
the school's all-time leading scorers
Media Relations, Boston Celtics (current)
---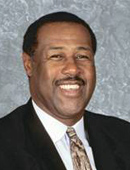 M.L. CARR
Retired NBA player, Detroit Pistons and Boston Celtics
Won 2 NBA World Champions with the Boston Celtics (1981 &1984)
President, WARM2Kids (We're All Role Models 2 Kids) (current)
---

JOHN HANNAH
Retired NFL player, Offensive Guard, New England Patriots (1973-1985)
Elected to the Pro Football Hall of Fame in 1991.
Sports Illustrated magazine named him, on its August 3, 1981, cover, "The Best Offensive Lineman of All Time."
President, John Hannah Entertainment, LLC (current)
---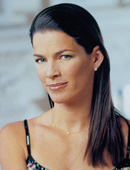 NANCY KERRIGAN
Two-time Olympic Medalist
---
BOB SWEENEY
Retired NHL player (1986-1996)
Center, Boston Bruins
Member, Hockey East Second All-Star Team (1985)
Director of Development, Boston Bruins Foundation (current)
---
LUIS TIANT
Retired MLB Player
Pitcher, Boston Red Sox
Inducted into Boston Red Sox Hall of Fame (1997)
3x All-Star selection (1968, 1974, 1976)
1972 American League Comeback Player of the Year
1975 Babe Ruth Award
---
RANDY VATAHA
Retired NFL Player (1971-1977)
Former Wide receiver, New England Patriots
Founding member, United States Football League
President, Game Plan LLC (current)
---
Advance reservations are required. Please see above.
Interested in joining NSMN to attend? Join Now
Questions: call 212-227-1300.



THIS EVENT IS FREE AND OPEN TO MEMBERS ONLY.
ADVANCE RESERVATIONS
ARE REQUIRED.



Please allow 24 hours for any cancellations. NSMN reserves the right to charge a fee of $25 per person for any reservations
that are not cancelled in writing
prior to the start of the event.
NSMN strictly adheres to business attire at all events. Guests wearing sneakers or jeans will not be admitted.

Media passes are
available upon request.

We reserve the right to refuse admission to any of our private events.
BOSTON CHAPTER
STEERING COMMITTEE
Larry Cancro
Boston Red Sox
Gene DeFilippo
Boston College
Jennifer Ferron
New England Patriots, New England Revolution & Gillette Stadium
Robert Friedman
John Hancock/Manulife Financial
Rich Gotham
Boston Celtics
Stephen Greyser
Harvard Business School
Julie Kahn
Entercom
Sam Kennedy
Fenway Sports Group/Boston Red Sox
Karianne Kraus
TrinityOne Worldwide
Kristen Kuliga
K Sports and Entertainment, LLC
Kristin Tallman Lane
Forty Forty
Amy Latimer
Boston Bruins/TDBanknorth Garden
Mark Lev
Fenway Sports Group
Ed Lynch
Sentient Jet
John Lynch
REEBOK
Tom Manchester
Dunkin' Donuts
Christian Megliola
Regan Communications
Jerry Solomon
StarGames
David Splaine
Spinnnaker Associates
Jessamy Tang
890 ESPN Boston &
1400 ESPN Lowell
Sue Tougas
MassMutual Financial Group
David Woodman

Greg Via
The Gillette Company


BOSTON CHAPTER MANAGER