ABOUT NSMN
MEMBERSHIP
CHAPTERS
CUSTOMER SERVICE
CONNECT

Board Member News
NSMN BOARD MEMBER TIM MCGHEE JOINS NATIONAL AGENCY CSE AS SENIOR VICE PRESIDENT

CSE IS A PATRON MEMBER

Congratulations to NSMN Board Member TIM MCGHEE who was named Senior Vice President, CSE, an Atlanta based integrated marketing agency. Tim will manage CSE's New York office and work to increase the agency's presence in the northeast. In addition, he will be involved in formulating the agency's strategy, business development efforts and crafting and implementing CSE's marketing plans. Read more
NASCAR PROMOTES NSMN NATIONAL EXECUTIVE BOARD MEMBER STEVE PHELPS

NASCAR IS A PATRON MEMBER

STEVE PHELPS assumes the new role of Executive Vice President and Chief Global Sales and Marketing Officer at NASCAR. The business areas that he will oversee include Global Marketing, Partnership and Series Marketing, Business Development, Integrated Marketing Communications, Licensing & Consumer Products, and NASCAR Digital Media. He will continue to serve as NASCAR's top Officer in the Charlotte office. Congratulations Steve! Read more
| | |
| --- | --- |
| | NORTH TEXAS CHAPTER BOARD MEMBER JON DRAGO SELECTED TO GO TO RIO! |
Longtime AT&T Bryon Nelson Tournament Director JON DRAGO has been named one of three PGA of America-trained rules officials to oversee the men's golf competition in Rio. What an honor!
CONGRATULATIONS TO NSMN NATIONAL BOARD MEMBER JEFF SHIFRIN NAMED CEO OF CSM NORTH AMERICA


CSM IS A PATRON MEMBER OF NSMN

JEFF SHIFRIN, President, Octagon has left the agency after 18 years to become CSM's CEO where he will oversee the worldwide agency's North America business. A key focus of Shifrin's role at CSM will be further building its consulting capability in the U.S., complementing the agency's international consulting services to support both its global client brands based in the U.S. and those outside but active in North America. Shifrin will also lead and develop CSM's Activation and Delivery business areas in the U.S. including JMI and JHE. Shifrin began with CSM on August 1 and he will report to CSM's Chairman, North America, Harlan Stone, who he worked with previously and CSM Group CEO Zak Brown. Read more
CONGRATULATIONS BRAD MAYNE!

NSMN Board member BRAD MAYNE, President & CEO, MetLife Stadium, has been named President & CEO, IAVM -- the International Association of Venue Managers. Brad will be based in the North Texas-area and he is rejoining the North Texas Chapter Board. Congratulations!

Connect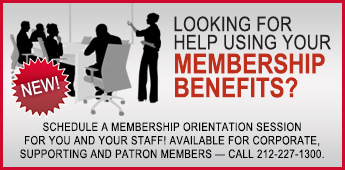 News & UPCOMING Events
MICHELLE PALMER, THE MARKETING ARM'S PRESIDENT, SPORTS & EXPERIENTIAL APPOINTED TO NORTH TEXAS CHAPTER BOARD

THE MARKETING ARM IS A PATRON MEMBER

MICHELLE PALMER is the President, Sports and Experiential for The Marketing Arm (TMA), where she leads TMA's sports and experiential practices. In September 2016, she was named by Sports Business Journal as a Game Changer, an industry award recognizing women making an impact in the sports industry.
READ MORE

The Marketing Arm's CEO DAN BELMONT continues to serve on NSMN's National Executive Board.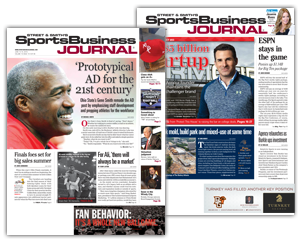 Read what the leaders in sports business read!
Retail Price: $274 / year

NSMN MEMBERS SAVE $55

NSMN Price: Only $218 / year




Special rate applies to new subscriptions and renewals.