ABOUT NSMN
ABOUT MEMBERSHIP
BECOME A MEMBER
CHAPTERS
CUSTOMER SERVICE
CONTACT US


Board Member News
| | |
| --- | --- |
| | LONGTIME BOSTON CHAPTER BOARD MEMBER TD GARDEN PRESIDENT AMY LATIMER NAMED "POWER PLAYER" BY SPORTSBUSINESS JOURNAL |
TD Garden President AMY LATIMER was featured this week in the "Power Players of 2017" special edition of SportsBusiness Journal.
The publication highlighted sports facility managers "whose day-to-day leadership and innovation make it possible for millions of fans across North America to witness history being made on the field, court or ice."
"Latimer, one of the few women in sports to fill the role of president of a big league venue, has worked in the Boston arena since it opened in 1995," SportsBusiness Journal said of Latimer.
"She served in a variety of positions for Delaware North, the arena's owner, before being promoted to president in 2012. Three years
later, she took on additional responsibilities as head of Delaware North's United Kingdom operations, which includes food service at Wembley Stadium and five other soccer facilities." [Delaware North]

Congrats Amy!


Congratulations to longtime Boston Chapter Board Member & NFL Agent KRISTEN KULIGA who merged her company K Sports & Entertainment into Vanguard Sports Group - the NFL practive founded by Joby Branion!

Financial details of the agreement were not disclosed, but both Branion and Kuliga described the deal as more of a merger than an acquisition. K Sports will be folded into Vanguard, which Branion formed in 2014 after working for more than 10 years at big NFL firm Athletes First. Kuliga will become director of business development.

Kuliga is known for representing former quarterback Doug Flutie and negotiating his $33 million deal with the San Diego Chargers in 2001. What isn't as well-known is that she has quietly developed a marketing, consulting and event management business for corporate clients.

K Sports corporate clients include the Pediatric Cancer Research Foundation and its athlete ambassador program, as well as a private equity firm, an emerging beverage and snack company, and several golf tournaments that Kuliga declined to identify. The services provided to those organizations include project-based marketing, event management, corporate hospitality and other business development services. K Sports employee Katharine "Kat" White, who led that agency's event management, will also join Vanguard.

Kuliga has continued to represent Flutie after his playing career, managing his relationships with NBC Sports, Instaflex and Eastern Bank, as well as other business endeavors.

She also represents about 10 NFL clients, including Indianapolis Colts defensive tackle T.Y. McGill, New York Jets punter Ross Martin and Jylan Ware, an Alabama State offensive tackle who was drafted in the seventh round this year by the Oakland Raiders.

Vanguard represents about 25 NFL players, including Denver Broncos linebacker Von Miller.
[Sports Business Daily - May 29, 2017]



JERRY SOLOMON
CEO
StarGames
Connect

Congratulations to past NSMN speaker and two-time Olympic Medalist NANCY KERRIGAN on a terrific effort as a contestant on Dancing With the Stars. Nancy is represented by her husband, NSMN National Executive Board member & StarGames CEO JERRY SOLOMON.

KEITH BRUCE
Former President & CEO
San Francisco Super Bowl 50
Host Committee
Connect



STEPHEN A. GREYSER
Richard P. Chapman Professor (Marketing / Communications), Emeritus
Harvard Business School
Connect
Two NSMN Board members were quoted this article about the Super Bowl: Super Bowl viewers don't want politics mixed with their hot wings and beer -- February 1, 2017

The San Antonio Express-News (Hearst Corp.) used NSMN's
pro-bono Media Matching service to identify and connect with sports business experts.

NSMN NATIONAL BOARD MEMBER
MIKE REISMAN BECOMES PRESIDENT OF MKTG -- VIA MERGER OF TEAM EPIC AND MKTG

MKTG IS A PATRON MEMBER

On January 1, 2017, sports and entertainment marketing agency Team Epic merged with experiential and retail marketing shop MKTG as part of the Dentsu Aegis Network global lifestyle marketing network (branded MKTG last year). MIKE REISMAN has become President where he is responsible for the sports and entertainment group within the agency.
Mike was a Principal and Founding Partner of Team Epic. Since 1981, he has been involved with the sponsorship marketing business, except for a two-year stint with IBM's personal computer division in the mid-1980s. Over that time period, Mike provided advice and counsel to such clients as FedEx, IBM, Shell Oil, MCI, Coca Cola, Kodak, Nabisco Brands, Reliant Energy, JP Morgan Chase, Charles Schwab, Samsung, et al. Read more






Retail Price:

$289/ year


NSMN Member Price: only $224 / year

*



*first time subscribers only
News & UPCOMING Events

SOLD OUT!




DO YOU KNOW A YOUNG PROFESSIONAL, SUMMER INTERN, OR ENTRY LEVEL SPORTS MARKETER WHO WANTS TO START OR ADVANCE THEIR CAREER?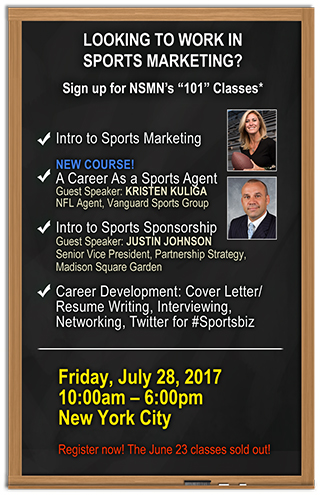 The June classes sold out! Don't wait! Register today!

REFER A STUDENT
NSMN 101 CLASSES ARE OPEN TO NON-NSMN MEMBERS. CLASS COMPLETION IS NOT A QUALIFIER FOR NSMN MEMBERSHIP.
BRYAN HARRIS has spent 35 years in the marketing communications industry and has inspired a generation of professionals with his insight, strategic counsel and thought leadership. He joined Taylor in 1989 and has managed a wide variety of accounts for leading global brands such as Bristol-Myers, GSK, Gillette, MasterCard, Pitney Bowes and Panini America.

Since 2004, Bryan has served as the agency's Chief Operating Officer and Managing Partner. During a period of significant growth and evolution for Taylor over the past decade, he has overseen the development and transformation of the agency's core operating functions, including finance, IT, and HR. He also manages agency marketing initiatives, which includes all aspects of branding, owned social media channels, and awards and recognition; and plays a lead role in business development. READ MORE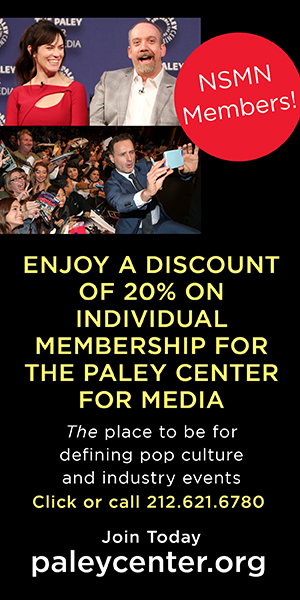 OCTAGON'S JOHN SHEA APPOINTED TO NSMN NATIONAL EXECUTIVE BOARD & NYC CHAPTER BOARD

OCTAGON IS A PATRON PLUS MEMBER

JOHN SHEA, President of Octagon Marketing and Events, oversees Octagon's marketing practice across the Americas including sponsorship consulting, experiential marketing, content & creative and digital & social media offerings. The industry veteran leads a team of more than 400 working to help the agency's clients find the next right move across the sports landscape. In his 20+ years at Octagon, Shea has built the agency's business through a client-first approach and developed a broad range of sports marketing and consulting expertise. John brings a unique understanding of how to help brands connect with consumers through sports and entertainment and has collaborated with all of the major sports leagues and properties in the Americas. READ MORE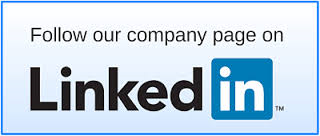 DO YOU NEED A CONFIDENTIAL CAREER
CALL TO REVIEW YOUR CAREER PATH,
RESUME, ELEVATOR PITCH &
JOB SEARCH?

NSMN CAN HELP. LET'S TALK.