Board Member News
Congratulations to longtime Bay Area Chapter Board member & 30 year industry veteran
PAT GALLAGHER who will be in charge of marketing, communications and partnerships for Super Bowl 50. The hire was announced today. READ ARTICLE
Connect now

---
Congratulations to NSMN National Executive Board member STEVE PHELPS who was promoted this week from Senior Vice President & CMO to Executive Vice President, NASCAR.
Connect now

---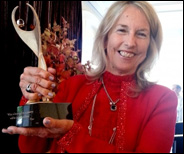 Congratulations to longtime NSMN Bay Area Chapter Board member ANNE WARNER CRIBBS.

Anne, who won gold in the 1960 Olympics was inducted as the 27th recipient of the Athena Award by the Palo Alto Chamber of Commerce.

Now head of Cribbs & Company and the CEO of Bay Area Sports Organizing Committee, Cribbs was honored at the Garden Court Hotel for "excellence, creativity and initiative in her profession; contributing time and energy to improve the quality of life for others; and actively assisting women in realizing their full leadership potential."

READ ENTIRE ARTICLE /

Connect now
---
Congratulations to longtime NSMN San Francisco Chapter Board member KEITH BRUCE who was named CEO, San Francisco Super Bowl L Host Committee. Prior, Keith spent 9 years at SportsMark and was most recently the CEO of the agency.
Connect now

---
NSMN 15th ANNIVERSARY EVENT VIDEO:
THANK YOU TO OUR GENEROUS MEMBERS!



THANK YOU TO OUR NSMN MEMBERS FOR RAISING MORE THAN $62,000 FOR ARIANA ECONOMOU'S PARENTS VIA NSMN'S SPORTS TACKLES CANCER EVENT HELD IN NYC ON SEPTEMBER 9, 2013. 100% OF THE MONEY GENERATED BY THE EVENT WAS DONATED DIRECTLY TO THE ECONOMOU FAMILY.
YOU CAN STILL DONATE TO
ARIANA ECONOMOU'S FAMILY. PLEASE CONTACT
JENNIFER KARPF FOR DETAILS. THANK YOU SO MUCH!

NSMN News & Events

IN MEMORIAM: JIM CORNO



It is with great sadness that we notify our members that NSMN Chicago Chapter Board Member Jim Corno, 66, has passed away after a lengthy battle with cancer. He was the President of Comcast SportsNet Chicago & a sports TV executive in Chicago for 30 years.

While words are always difficult at a time like this --this piece produced by his station, Comcast SportsNet Chicago shares his tremendous career with us, the advancements that he made in TV industry history – and the great legacy that Jim leaves our sports business and sports media industries. His
pioneering work and advancements in media will be admired and spoken about for years and years to come.
Our thoughts are with his family and staff at this difficult time.
Please watch: http://www.csnchicago.com/article/jim-corno-memoriam-csn-chicago
---
---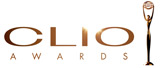 NSMN NAMED MARKETING PARTNER FOR NEWLY LAUNCHED CLIO SPORTS AWARDS
The CLIO Awards, the esteemed international advertising, design and communication program has created a new program, CLIO Sports, which launches in January 2014. This new initiative will honor breakthrough work in the realm of sports programming, associations, events, teams, individual athletes, and products/services.

NSMN was named a Marketing Partner, together with The Hollywood Reporter and Adweek.

In addition to assisting with the marketing campaign to help create additional awareness of this new and exciting awards program, NSMN will nominate and invite industry leaders to join the jury that will evaluate submissions and select the most groundbreaking work of the year.

SAVE THE DATE: The Awards Ceremony for the CLIO Sports Awards will take place on July 17, 2014.