ABOUT NSMN
MEMBERSHIP
CHAPTERS
CUSTOMER SERVICE
CONNECT

Board Member News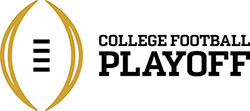 Congratulations to NSMN North Texas Board member BRITTON BANOWSKY who was named Executive Director, College Football Playoff Foundation. He served as Commissioner, Conference USA for 13 years. Britton will stay with the Conference until it completes the process to identify his successor. It is anticipated that the Board of Directors will conduct a special meeting to discuss the matter in September and at its regular meeting scheduled Oct. 25-26.
Read more


Congratulations to NSMN National Executive Board member
LISA BAIRD, Chief Marketing Officer for being featured in The Power Issue in Greenwich, CT Magazine. READ ARTICLE

Here is a great article on National Executive Board member KEITH BRUCE, CEO & President, San Francisco Bay Area Super Bowl 50 Host Committee:
Super Bowl 50 Countdown: 47 Weeks To Go. Keith Bruce, Part 1: The Grand High Exalted Mystic Executor Of SB50 (by Mark Purdy,
San Jose Mercury News - March 22, 2015)
Connect now

News & UPCOMING Events
August 3, 2015
NSMN WILL ANNOUNCE TWO NEW ORGANIZATION BOARD MEMBERS ON AUGUST 4. STAY TUNED.....

---
SPORTS BUSINESS DEALMAKER
GARY JACOBUS JOINS NSMN
NYC CHAPTER BOARD


Gary Jacobus is currently the Head of Business Development for Aramark's Sports & Entertainment division and a member of the company's Executive Leadership Council. He is responsible for securing new and retaining current food & beverage, retail merchandising and facilities management business within professional sports venues, NCAA sports venues, convention centers and amphitheaters. Aramark currently serves over 150 sports and entertainment venues in the United States.
Jacobus has spent the majority of his career in the sports and entertainment industry creating some of the largest corporate partnerships in sports marketing history. He began his sports career with the National Football League. During his seven-year tenure with the NFL, the annual marketing partnership revenue grew from $10MM to over $120MM. Jacobus was responsible for the then largest partnership in sports history, a three year $87MM venture with Sprint.
Jacobus moved on to run IMG's worldwide corporate consulting practice where he grew the division by 270% over a three-year period. He was responsible for consummating a $2.5MM annual worldwide consulting agreement with Philips Electronics that was the most lucrative consulting assignment in IMG's 40 year history.
---