ABOUT NSMN
MEMBERSHIP
CHAPTERS
CUSTOMER SERVICE
CONNECT

Board Member News
BOSTON CHAPTER BOARD MEMBER
ED LYNCH LANDS SPORTS BUSINESS ROLE AT VER

Congratulations to longtime sports marketer
ED LYNCH on his new position as Head of Business Development, Sports for VER. VER is a global provider of production equipment and engineering support. With the world's largest inventory of rental equipment, VER supplies the most advanced technology to a broad array of clients in the corporate, TV, Cinema, Live events and broadcast markets. Clients rely on VER's depth of experience in audio, Video, Lighting, LED, Cameras, Rigging, Media Servers, Fiber and more. With 32 offices across North America and Europe, 24/7 support, and unparelled expertise, VER can support any live or taped production in the world. Clients include: NFL, NBC, ESPN, NIKE, Apple, Linkedin, MTV, Oscars, Grammys, Taylor Swift Tours and CBS.


TD GARDEN PRESIDENT & NSMN BOARD MEMBER AMY LATIMER ADDING LEADERSHIP OF DELAWARE NORTH'S UNITED KINGDOM OPERATIONS

Delaware North, a global leader in hospitality and food service, announced that TD Garden President AMY LATIMER will now also lead the company's operations in the United Kingdom.
Latimer will work to enhance and expand Delaware North's United Kingdom business, which includes food service at six major soccer stadiums – including Wembley Stadium, Emirates Stadium and The Stadium at Queen Elizabeth Olympic Park – and travel hospitality services at Heathrow Airport in London and five other airports. Latimer in 2012 became president of TD Garden, the Delaware North-owned-and-operated arena that is the home of the Boston Bruins and Boston Celtics and hosts many of the world's most popular music and entertainment acts. Over the last two years, Latimer worked with Charlie Jacobs, CEO of Delaware North's Boston Holdings, to guide a $70 million renovation of the venue. Latimer has two decades of knowledge and experience in the sports and arena industry. She was part of the inaugural executive team at TD Garden, beginning as director of marketing in 1995. She later spent six seasons as senior vice president of sales and marketing, leading all sales and marketing strategies for the Boston Bruins and the venue. Read more


News & UPCOMING Events

CONGRATULATIONS!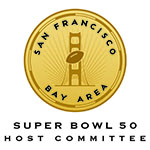 Congratulations to NSMN National Board Member
KEITH BRUCE, President & CEO, San Francisco Super Bowl 50 Host Committee and our friends at the NFL, San Francisco 49ers and Levis Stadium for a very successful Super Bowl 50!

You made history and we're glad you're on our team too!





Connect now
IBM'S GLOBAL SPONSORSHIP CHIEF NOAH SYKEN APPOINTED TO NEW YORK CITY CHAPTER BOARD

IBM HAS BEEN A CORPORATE MEMBER FOR MORE THAN 15 YEARS




Noah Syken is the Vice President, Global Sponsorships and Client Programs for IBM. In this role he leads the overall strategic relationship with IBM's sponsorship partners including The Masters, US Open Golf and Tennis, Wimbledon, Roland Garros, Australian Open, and the Tony Awards. Prior, Noah was a leader of IBM's global media organization where he oversaw the transition to a digitally centric media strategy. He also led the strategy and marketing around IBM's "Watson" computer that successfully competed in the "Jeopardy! IBM Challenge" in 2011. Noah is passionate about emerging media and platforms and focuses on the intersection of technology and fan engagement as a means to drive IBM's business into the future. READ ENTIRE BIO


---


Connect now
GMR MARKETING EXECUTIVE VICE PRESIDENT STEVE SKUBIC APPOINTED TO BAY AREA CHAPTER BOARD



GMR MARKETING IS A PATRON MEMBER





Steve Skubic is an Executive Vice President of GMR Marketing and a veteran of the travel, event, and sports marketing industries for more than 30 years. In 2014, SportsMark merged with GMR and Steve continues his involvement in global events and assisting the company in growing its global footprint. Some of the notable clients he has worked with include adidas, Cisco, EY, GE, Omega, P&G, and Visa.

Prior to his role at GMR, Steve was Chief Executive Officer of SportsMark Management Group. His leadership and financial management acumen were hallmarks of his tenure at SportsMark, which began in 1990. The company consistently earned industry accolades, including SportsBusiness Journal's Sports Event Marketing Firm of the Year. READ ENTIRE BIO


---


Connect now
SPORTS BUSINESS DEALMAKER
GARY JACOBUS APPOINTED TO NEW YORK CITY CHAPTER BOARD



ARAMARK IS A CORPORATE MEMBER OF NATIONAL SPORTS MARKETING NETWORK (NSMN)





Gary Jacobus is currently the Head of Business Development for Aramark's Sports & Entertainment division and a member of the company's Executive Leadership Council. He is responsible for securing new and retaining current food & beverage, retail merchandising and facilities management business within professional sports venues, NCAA sports venues, convention centers and amphitheaters. Aramark currently serves over 150 sports and entertainment venues in the United States. Gary has spent the majority of his career in the sports and entertainment industry creating some of the largest corporate partnerships in sports marketing history. He began his sports career with the National Football League. During his seven-year tenure with the NFL, the annual marketing partnership revenue grew from $10MM to over $120MM. Jacobus was responsible for the then largest partnership in sports history, a three year $87MM venture with Sprint. Jacobus moved on to run IMG's worldwide corporate consulting practice where he grew the division by 270% over a three-year period. He was responsible for consummating a $2.5MM annual worldwide consulting agreement with Philips Electronics that was the most lucrative consulting assignment in IMG's 40 year history. READ ENTIRE BIO