Are you using your daily membership benefits, including member-to-member introductions?

Last updated: October 24, 2016
Check the status of your membership
View the ENTIRE Membership Company List

68Forty
Adconion Direct
American Airlines
American Junior Golf Association
AT&T


AT&T Byron Nelson Championship


Big 12 Conference
C&B National Sports Marketing Group
Cambra Strategies LLC
College Football Playoff
Dallas Charge
Dallas Convention & Visitors Bureau
Dallas Mavericks
Dallas Morning News
Dave Pelz Golf
Dean & DeLuca Invitational


Division ONE Sports
Dr Pepper Snapple Group
ESPN - Bell Helicopter Armed Forces Bowl
FC Dallas


FISH
Fox Networks
Fox Sports Southwest


Franchise Sports Marketing
Frisco Convention & Visitors Bureau
Frisco RoughRiders


Gardere Wynne Sewell LLP
Genesco Sports Enterprises


Glover Enterprises
Golden Sports
Golf Connection USA, Inc


Huddle Productions
Hunt Sports Group


IheartMedia
IMG College


Jani-King International
LMG
Lone Star State Rugby League, LLC
MetaMorphicx
mhConcepts LLC
Millennium Ice Cyro
Millennium Sports
Munsch Hardt Kopf & Harr PC
NCC Media
Odessa Jackalopes
OMNI Hotels & Resorts


Pursuant Sports
Rush Olson Creative and Sports
SMU Athletics


SportsMarketing Monterrey
Susan Nix Consulting Group
TCU Neeley School of Business
Texas Christian University Athletics


Texas Motor Speedway
Texas Rangers Baseball Club


The Marketing Arm


The Promentum Group
Time Warner Cable
Trend Brand Solutions
Yeah-Go Productions





AN IN-DEPTH DISCUSSION ABOUT THE NEW COLLEGE FOOTBALL PLAYOFFF SYSTEM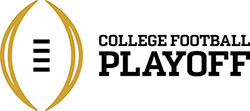 Featuring:

Bill Hancock
Executive Director
College Football Playoff
Blaise D'Sylva

Vice President
Media and Content Planning
Dr Pepper Snapple Group


Rosalyn Durant
Vice President
College Sports Programming
ESPN
Moderated by:



Scott Murray
Emmy Award-winning Broadcast Journalist/Sports Anchor
Television/Radio Host
Published Author
---


SPONSOR SPOTLIGHT LECTURE SERIES: AN IN-DEPTH LOOK AT THE SPORTS SPONSORSHIP PORTFOLIO

One-on-One interview with:


Mark Wright


AT&T




Interviewed by:


Jennifer Karpf
Founder / Executive Director
National Sports Marketing Network (NSMN)

---

LEVERAGING SOCIAL MEDIA AS AN INTEGRAL PART OF YOUR BRANDING STRATEGY -
WHY SPORTS MARKETERS NO LONGER HAVE A CHOICE TO EMBRACE SOCIAL MEDIA:

How brands, leagues, teams and athletes work together to integrate
their social media strategy across Facebook, Twitter, Google Plus,
Vine, Pinterest and Instagram
Speakers:



Tracy Cobb
Director of Communications
HP Byron Nelson Championship
[Won Best Social Media Campaign
from the PGA TOUR]



Tom Edwards
Vice President, Digital Strategy & Innovation
The Marketing Arm
[Clients include: Callaway Golf, AT&T,
Snickers & Hilton Hotels]



Shannon Gross
Social Media Manager
Dallas Cowboys

Becky Kimbro
Vice President, Marketing
Texas Rangers Baseball Club


Robert Rardin
Director of Marketing & Social Media
FC Dallas





MODERATOR


Jennifer Karpf
Executive Director
National Sports Marketing Network (NSMN)
---

THINK-TANK: THE BUSINESS OF COLLEGE SPORTS
Think-Tank Participants:
Tim Allen
Senior Associate Commissioner
Big 12 Conference

Britton Banowsky
Commissioner
Conference USA

Chris DelConte
Athletic Director
Texas Christian University




Rick Hart
Director of Athletics
Southern Methodist University

Jon Heidtke
Senior Vice President/General Manager
Fox Sports Southwest

Hunter Nickell
Senior Vice President, Partner Management & Business Development
IMG College

THINK-TANK CO-FACILITATOR:

Chuck Carlton
College Sports Columnist
The Dallas Morning News & www.sportsdaydfw.com

THINK-TANK CO-FACILITATOR:

Bill Jones
Sports Anchor
CBS 11 & TXA 21

THINK-TANK CO-FACILITATOR:

John Rhadigan
Anchor
Fox Sports Southwest
---


THE BUSINESS OF THE OLYMPICS: THE ROAD TO LONDON & BEYOND
Keynote Speaker:


Lisa Baird
Chief Marketing Officer
United States Olympic Committee
READ BIO


Discussion Facilitator:


Alan Abrahamson
Columnist
3 Wire Sports
Emmy Award winning sportswriter/ New York Times best-selling author
In-demand television analyst / Lecturer, USC Annenberg School of Communication & Journalism
READ BIO
Discussion leaders:


Dan Belmont
President
The Marketing Arm
(Agency for Olympic partners AT&T, Hilton Worldwide, BP)
READ BIO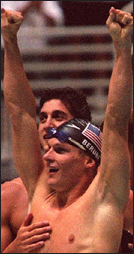 Ryan Berube
1996 Olympic Gold Medalist / NCAA Swimmer of the Year
READ BIO


Rob Prazmark
Founder & CEO
21 Sports & Entertainment Marketing Group
[One of the creators of the TOP program & former consultant, IOC]
READ BIO


Patrick Quinn
Olympic Agent & Partner
Chicago Sports & Entertainment Partners
READ BIO


Kim Rhode
Shooting
4x Olympic Medalist / World Ranked #1
READ BIO
---
ONE YEAR CHAPTER ANNIVERSARY EVENT
THE STATE OF SPORTS IN NORTH TEXAS: A SPORTS BUSINESS INDUSTRY FORECAST:
A REFLECTION ON 2011 AND A LOOK AHEAD

Opening speaker:

Jim Lites
President & CEO
Dallas Stars

Discussion leaders:

Chris Del Conte
Director of Intercollegiate Athletics
Texas Christian University


Pete Dits
Vice President / General Manager
ESPN Dallas

Jon Drago
Tournament Director
HP Byron Nelson Championship



Rick George
Chief Operating Officer
Texas Rangers Baseball Club

Jon Heidtke
Senior Vice President/General Manager
Fox Sports Southwest



Jim Lites
President & CEO
Dallas Stars

Gary Schneider
President/General Manager
CBS11/TXA21, CBS Television

Scott Sonju
President / General Manager
Frisco RoughRiders Baseball


FACILITATOR:
Scott Murray
Chairman & CEO
Murray Media
---



Think-tank participants:

Manny Fernandez
Inclusion & Diversity Director
JC Penney



Karin Morris
Vice President, Community Outreach
Texas Rangers
Executive Director
Texas Rangers Baseball Foundation


Matt Neidl
Group Director, Multicultural Marketing
Octagon
(Clients include Allstate, Castrol,
The Home Depot, MasterCard and Sprint)



Heidi Pellerano
Vice President, Hispanic Marketing
Wasserman Media Group
(Clients include T-Mobile and Pepsi)

Doug Quinn
President & CEO
FC Dallas / Pizza Hut Park

Brad Rothenberg
Partner
BRC Group & Alianza de Futbol Hispano

Andy Swift
Hispanic Marketing Consultant
FIFA Match Commissioner
Former General Manager, Dallas Burn
---

THE IMPACT OF A WORK STOPPAGE ON SPORTS BUSINESS: WHAT CAN WE EXPECT AND HOW DO WE PREPARE?
Discussion leaders:

Bill Glenn
Senior Vice President/Managing Director
The Marketing Arm
(Agency for AT&T, Wells Fargo, State Farm, HP)


Kern Egan
Principal
Richards Sports + Entertainment
(Agency for Bridgestone, H-E-B, MetroPCS)


Rick Gosselin
Pro football columnist
The Dallas Morning News

Kelli Masters, Esq.
President
Kelli Masters Management

John P. Tatum
President and CEO
Genesco Sports Enterprises
(Agency for Pepsi, Frito Lay, MillerCoors, Motorola,
Campbell's Soup, Verizon Wireless)

Jordan Woy, Esq.
Partner
Willis & Woy Sports Group

---
JANUARY 5, 2011
NORTH TEXAS CHAPTER OPENING EVENT:
THE STATE OF SPORTS BUSINESS IN NORTH TEXAS: THE ECONOMICS & GROWTH OF THE METROPLEX

View Event Photos | View Media Coverage

| | | |
| --- | --- | --- |
| Hosted by: | | Event Sponsors: |
Speakers:


The Honorable Robert Cluck
Mayor, City of Arlington


The Honorable Tom Leppert
Mayor, City of Dallas


The Honorable Mike Moncrief
Mayor, City of Fort Worth


Mark Cuban
Owner, Dallas Mavericks
Co-Founder, HDNet, LLC


Eddie Gossage
President
Texas Motor Speedway


Chuck Greenberg
Managing Partner & CEO
Texas Rangers Baseball Club


Clark Hunt
Chairman, Hunt Sports Group
Chairman, FC Dallas
Chairman & CEO, Kansas City Chiefs

Bill Lively
President & CEO
North Texas Super Bowl XLV
Host Committee



CO-MODERATOR:


Terry Lefton
Editor-at-Large
Sports Business Daily &
SportsBusiness Journal



CO-MODERATOR:


Scott Murray
Chairman & CEO
Murray Media

Britton Banowsky
College Football Playoff Foundation
Chris Del Conte
Texas Christian University
Pete Dits
iheartMedia
Jon Drago
AT&T Byron Nelson Championship

Rick Hart
Southern Methodist University

Jon Heidtke
Learfield Sports

Dan Hunt
FC Dallas / Hunt Sports Group
Brad Mayne
International Association of Venue Managers
Scott Murray
Murray Media
Michelle Palmer
The Marketing Arm
Scott Sonju
Frisco RoughRiders
John Tatum
Genesco Sports Enterprises
Michael Tothe
Dean & DeLuca Invitational
Mark Wright
AT&T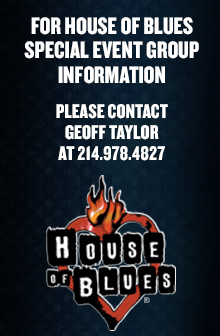 OFFICIAL HOTEL OF NORTH TEXAS CHAPTER

The Omni Dallas Hotel, in the center of the revitalized downtown Dallas, is connected via sky bridge to the Dallas Convention Center and close to restaurants, shops, entertainment and more!  Owned by the City of Dallas, the hotel features 1,001 guest rooms, including 67 luxury suites and three presidential suites. Omni Dallas Hotel is built to meet the U.S. Green Building Council LEED Silver Certification standards, placing it on the forefront of environmental awareness and conservation in the city.

The 110,000 square feet of meeting space is infused with the history and style of Dallas. Each of the 39 meeting rooms, including two ballrooms, are named after area points of interest in the city & feature the work of local artists. Dining at the hotel consists of Bob's Steak & Chop House, the innovative farm-to-market 3-meal-a-day restaurant Texas Spice, the Owner's Box that's a state-of the art interactive sports bar and Omni's gourmet coffee shop, Morsel's. Collections, the lobby gift shop, provides one-of-a-kind selection of local art and retailers for the convenience of guests. The hotel includes a full-service Mokara Spa, rooftop terrace pool deck and a spacious fitness center with stunning views of downtown.

For more information, to take a tour or to book your next corporate event at the Omni Dallas Hotel, please contact:


Chad Enloe
Director of Sales
OMNI DALLAS HOTEL cenloe@omnihotels.com



MENTION NSMN