JANUARY 2015



2014 SPORTS BUSINESS YEAR IN REVIEW:
AN INVITATION-ONLY, INDUSTRY-ONLY TOWN HALL MEETING TO DISCUSS THE GOOD, THE BAD & THE IMPACT THIS YEAR WILL HAVE ON THE BUSINESS OF SPORTS IN 2015 & BEYOND

Discussion Leaders:

Ethan Casson

Chief Revenue Officer

San Francisco 49ers


Anne Cribbs

President

The Bay Area Sports

Organizing Committee

Carolyn Feinstein

Formerly with Electronic Arts

Pat Gallagher

Executive Vice President,

Marketing, Partnerships & Communications

San Francisco Bay Area

Super Bowl 50 Host Committee

Jim Leahey

Vice President, Sales & Marketing

Oakland Athletics

Michael Lynch

Head of Consulting

Repucom

Tony Wells

Senior Vice President, Marketing

Schneider Electric
---
SEPTEMBER 2014
SPONSOR SPOTLIGHT LECTURE SERIES:
AN IN-DEPTH LOOK AT THE SPORTS SPONSORSHIP PORTFOLIO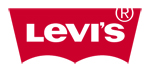 One-on-One interview with:




James Curleigh
President, Levi's Brand
Levi Strauss & Co.

Interviewed by:




Jennifer Karpf
Executive Director
National Sports Marketing Network (NSMN)
---
NOVEMBER 2013

THE CHANGING LANDSCAPE OF SPORTS IN THE BAY AREA: THE ECONOMIC IMPACT ON THE REGION & THE BUSINESS OPPORTUNTIES AHEAD
Bay Area sports team presidents and local sports business leaders will gather to discuss the economic impact of the many changes in the local marketplace.
Discussion Leaders:

Larry Baer
President and Chief Executive Officer
San Francisco Giants


Keith Bruce
Chief Executive Officer
San Francisco Bay Area
Super Bowl Host Committee

Anne Warner Cribbs
President/CEO
San Francisco Bay Area Sports Organizing Committee (BASOC)

Michael Crowley
President
Oakland Athletics

John Tortora
Chief Operating Officer
San Jose Sharks


Gideon Yu
President
San Francisco 49ers
Discussion Facilitators:

Malcolm Bordelon
25 year sports marketing veteran,
Former Executive Vice President,
San Jose Sharks

Pat Gallagher
Principal
Gallagher & Associates
---
SEPTEMBER 2012
MEMBER NETWORKING NIGHT

---
APRIL 2011
THE IMPACT OF A WORK STOPPAGE ON SPORTS BUSINESS: WHAT CAN WE EXPECT & HOW DO WE PREPARE?
Discussion Leaders:

Co-Moderator:
Steve Tseng
Senior Vice President
IMG Consulting

Co-Moderator:
Eric Young
Sports Business Reporter
San Francisco Business Times

Ted Griggs
Vice President & General Manager
Comcast SportsNet Bay Area

Ronnie Lott
Former NFL Player,
Super Bowl Champion & Philanthropist
Member, Pro Football Hall of Fame &
College Football Hall of Fame
Founder, All Stars Helping Kids

Mike Sullivan
Managing Director
Octagon Football
---
NOVEMBER 2010
LEVERAGING SOCIAL MEDIA TO WIN IN SPORTS: YOU HAVE FOLLOWERS - NOW WHAT? CREATING NEW WAYS TO INCREASE CONSUMER EXPERIENCE AND ENGAGEMENT
Event Host:

Discussion Leaders:



MODERATOR:


Jeff Price
President & Publisher
Sporting News

Zachary Glare
Marketing & Advertising Manager
Oakland Athletics

Wayne Sieve
Vice President, Sports
Ustream, Inc.

Bryan Srabian
Head of Social Media
San Francisco Giants



Tony Wells
Chief Marketing Officer
24 Hour Fitness


---
APRIL 2010
THE EVOLUTION & ROLE OF ROI IN SPORTS: WHY MEASUREMENT SHOWS SPORTS SPONSORSHIP IS A MAJOR ELEMENT OF THE MARKETING MIX
Event Sponsor:

Discussion Leaders:

Derek Benbow
Director, Corporate Sponsorships
Charles Schwab

Jeff Eccleston
Vice President, Group Director
Sponsorship Research International (SRi)

Robert Kinnard
Vice President, Corporate Sales & Marketing
Oakland Raiders


Mark Noonan
President – Americas
Repucom International


Steve Tseng
Senior Vice President
IMG Consulting

Jason Pearl
Managing Vice President,
Sponsorship & New Business Development
San Francisco Giants

Tony Wells
Executive Vice President,
Chief Marketing Officer
24 Hour Fitness

PANEL LEADER:
Eric Young
Sports Business Reporter
San Francisco Business Times
---
SEPTEMBER 2009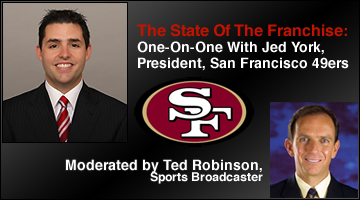 ---
MAY 2009
THE STATE OF THE ECONOMY & HOW IT IMPACTS THE SPORTS INDUSTRY

Event Sponsors:
Discussion Leaders:

CO-MODERATOR:
Keith Bruce
President
SportsMark



CO-MODERATOR:
George Foster
Wattis Professor of Management, Graduate School of Business, Stanford University



David Alioto
Executive Vice President
Earthquakes Soccer LLC



Malcolm Bordelon
Executive Vice President, Business Operation, Silicon Valley Sports & Entertainment
San Jose Sharks



Andy Dolich
Chief Operating Officer
San Francisco 49ers



Carolyn Feinstein
Group Vice President, Consumer Marketing
EA Sports



Jim Leahey
Vice President, Sales and Marketing
Oakland Athletics



Brian Mieth


Vice President, Sports & Entertainment

ICON International,

an Omnicom Company


Robert Rowell
President
Golden State Warriors



Steve Tseng
Senior Vice President
IMG Consulting
---
DECEMBER 2008
THE BUSINESS OF FOOTBALL: HOW SPONSORSHIP, COLLECTIVE BARGAINING, MEDIA, TECHNOLOGY & SOCIAL MEDIA CONTINUE TO CHANGE THE GAME
Discussion Leaders:
Co-Facilitator:
Joe Fonzi

Sports Anchor

KTVU Fox 2




Co-Facilitator:
George Foster

Wattis Professor of Management,

Graduate School of Business

Stanford University




Sandy Barbour

Director of Athletics

University of California, Berkeley




Gary Cavalli

Executive Director

Emerald Bowl




Andy Dolich

Chief Operating Officer

San Francisco 49ers




Mike Lynch

Head of Global Sponsorship Management

Visa Inc.




Kelly Perdew

Chief Executive Officer

Rotohog.com




Mike Sullivan

Managing Director

Octagon Football



---
SEPTEMBER 2008
MEMBERS-ONLY COCKTAIL RECEPTION
---
OCTOBER 2007
SPORTS & SCANDAL: WHAT WE HAVE LEARNED AND HOW WE PREPARE FOR THE FUTURE

Discussion Leaders:
Steve Baker, President, Baker Sports Management
Bob Dorfman, Executive Vice President/Executive Creative Director, Baker Street Partners
Ann Killion, Sports Columnist, San Jose Mercury News
Staci Slaughter, Senior Vice President, Communications, San Francisco Giants
Dr. Jamie Williams, Athletic Director, Academy of Art University (Former NFL Player:
San Francisco 49ers, Houston Oilers, Los Angeles Raiders and St. Louis Cardinals; Member of the 49er's 1990 Super Bowl Championship Team)
Moderator:
Joe Fonzi, Sports Anchor, KTVU FOX 2
---
APRIL 2006
MEMBER NETWORKING NIGHT
---
SEPTEMBER 2005


WITHOUT WIRES: THE FUTURE IF WIRELESS SPORTS CONTENT



Discussion Leaders:

- Michael Ahearn, Director of Marketing, iloopmobile.com
- David Boardman, Co-Founder, FanConneX
- Dave Pizzi, Account Supervisor, Seismicom
- Paul Cushman, Vice President, Mobile Marketing, m-Qube
- Bill Schlough, Vice President & CIO, San Francisco Giants
---
JUNE 2005
TODAY'S SPONSORSHIP GAME: WHAT DO CLIENTS REALLY WANT?
Panelists:
- Keith Bruce, Chief Marketing Officer, SportsMark Management Group
- Sharon Shapiro, Senior Director, Promotions & Sports Product Marketing, SONY Computer Entertainment America / PlayStation
- Chris Katsuleres, Vice President, Sponsorship & Event Marketing, VISA International
Moderator:
- Terry Lefton, Editor-at-Large, Sports Business Daily/Sports Business Journal
---
JANUARY 2005
SPORTSCAST 2005: A SALES FORECAST FROM THE INDUSTRYS TOP BAY AREA EXECUTIVES
Panelists:
- Brian Grey, General Manager, Yahoo Sports!
- Tom Raponi, Vice President & General Manager, KICU- Action 36/Cable 6
- Anthony Rodio, Vice President, Marketing, Stubhub.com
- Robert Rowell, President, Golden State Warriors
Moderator:
- Pat Gallagher, President, Giants Enterprises, LLC
---
NOVEMBER 2004
MEMBER NETWORKING NIGHT
---
OCTOBER 2004
THE BUSINESS OF FOOTBALL
Panelists:
- Steve Baker, Attorney, Baker Sports Management
- Bob Carruesco, Assistant Athletic Director for Marketing, Stanford University Athletics
- Solly Fulp, Director of Corporate Partnerships, University of California, Berkeley Athletics
- Geoff Mink, Senior Marketing Manager, Northern California, Nextel Communications
- David Peart, Vice President, Sales & Marketing, San Francisco 49ers
Moderator:
- Gary Cavalli, Executive Director, Emerald Bowl
---
SEPTEMBER 2004
POST-OLYMPIC WRAP-UP: SPONSORS TELL ALL
Event Hosted by: 24 Hour Fitness
OPENING REMARKS:
- Anne Cribbs, President, Anne Cribbs & Company [1960 Olympian; Chair of Northern California Olympic Alumni Organization; President and CEO of the Bay Area Sports Organizing Committee (BASOC)]
Panelists:
- Chris Feder, Vice President, Team Sports, 24 Hour Fitness
- Michael Lynch, Senior Vice President, Event & Sponsorship Marketing, VISA USA
- Trisha Roché, Olympic Sponsorship Manager, Chevron Texaco
Moderator:
- Becky Saeger, Executive Vice President, Brand Management, Charles Schwab
---
JULY 2004
A'S BRAND BASEBALL FORUM
Panelists:
- Vince Belizario, Director of Sponsorship and Event Marketing, Seismicom
- Courtney Beuchert, General Manager, McCann Erickson San Francisco
- David Rinetti, Vice President, Stadium Operations, Oakland Athletics
- Bill Robinson, Senior Vice President/General Manager, Pepsi Bottling Group
- Kristi Wilkins, Director of Marketing Communications, Comcast Northern California
Moderator:
- David Alioto, Vice President, Sales and Marketing, Oakland Athletics
---
MAY 2004
MEMBER NETWORKING NIGHT
---
APRIL 2004
THE CONVERGENCE OF SPORTS & TECHNOLOGY
Event Hosted by YAHOO! Sports
Panelists:
- Andrew Berman, Executive Director, Business Affairs & Development, America Online
- Brian Grey, General Manager, YAHOO! Sports
- Jeff Krolik, General Manager, Fox Sports Net Bay Area
Moderator:
- Sam Peck, Founder, SGP Sales & Marketing
---
MARCH 2004
BUILD IT AND THEY WILL COME: THE FUTURE OF NEW FACILITIES & NAMING RIGHTS IN THE BAY AREA
Panelists:
- Larry Baer, Executive Vice President & Chief Operating Officer, San Francisco Giants
- Richard Copeland, Partner, BRC Group
- Martin Harris, Managing Partner, San Francisco Arena Developers, LLC, San Francisco Sports & Entertainment Center, LLC
- Ignacio De La Fuente, Oakland City Council President, Co-chair, Oakland-Alameda County Coliseum Joint Powers Authority
- Jan Soderstrom, Partner, SOMO Partners
---
FEBRUARY 2004
ATHLETE MARKETING IN THE POST-KOBE BRYANT ERA
Panelists:
- Morris Bradshaw, Senior Administrator, Oakland Raiders (Former Wide Receiver, Oakland Raiders)
- Calvin Andrews, BDA Sports Management (Agent to Yao Ming)
- Kevin Moehlenkamp, Executive Creative Director, McCann - Erickson San Francisco
- Don Transeth, Vice President, Marketing and Brand Innovation, EA SPORTS
Moderator:
- Eric Young, San Francisco Business Times
---
JANUARY 2004
BUYING AND SELLING IN THE DOWN ECONOMY: WHAT WE CAN EXPECT IN 2004
Panelists:
- David Alioto, Vice President, Sales and Marketing, Oakland A's
- Malcolm Bordelon, Executive Vice President, Business Operations, Silicon Valley Sports & Entertainment
- Brian Grey, General Manager, YAHOO! Sports
- Steve Tseng, Vice President, Business Development, IMG
Moderator:
- Jeff Krolik, General Manager, Fox Sports Net Bay Area
---
DECEMBER 2003
SAN FRANCISCO CHAPTER OPENING EVENT:
THE FUTURE OF SPORTS BUSINESS IN THE BAY AREA
Panelists:
- Courtney Buechert, EVP/General Manager, McCann-Erickson San Francisco
- Anne Cribbs, President & CEO, The Bay Area Sports Organizing Committee
- Pat Gallagher, President, San Francisco Giants Enterprises, LLC
- Michael Lynch, Senior Vice President, Event and Sponsorship, Visa USA
- Robert Rowell, President, Golden State Warriors
Moderator:
- Gary Radnich, Sports Director, KRON-TV / Sports Talk Show Host, KNBR
---